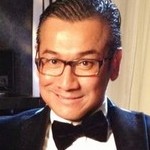 "Monsieur Albert"
Dusseldorf is not only the city of art and fashion, but also one of the major cities as an economic center of germany. When it comes to insider questions about Dusseldorf, none other than Monsieur Albert is used, a well-known face of the scene from fashion, art, european luxury real estate, acting and model marketing.
In search of modern art, Monsieur Albert took us to one of the leading luxury streets in Europe – "the Koe" – where the presentation rooms of Cobra Art GmbH, an internationally expanding company for modern art, painting, photography, mixed media art, photo art, Plexiglass and sculptures are located. The successful interior designer and founder Abdellah Korari, with his cousin and partner Mohamed El Bouazzati, relies on exclusive works of art and art objects here and has so far enjoyed immense demand worldwide.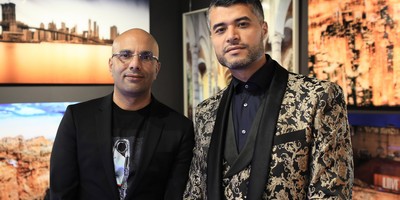 CEO Abdellah Korari & Mohamed El Bouazzati
"This type of art is unique and is very well received by our customers," explains Abdellah Korari, adding with euphoria that he has targeted further locations in Dubai, Morocco and the USA.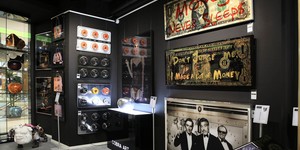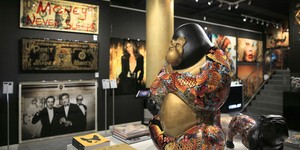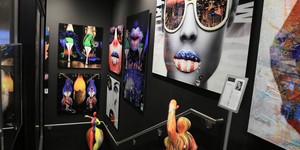 Art is a human cultural product, the result of a creative process. The artwork is usually at the end of this process, but can also be the process or the process itself. Forms of expression and techniques of art have expanded considerably since the beginning of modernity, for example with photography in the visual arts or with the establishment of comics as a connection between visual art and the narrativity of literature. The postmodern view of art partly questions the ideas of freedom, originality and authenticity, deliberately uses quotations from other artists and combines historical and contemporary styles, materials and methods and different types of art.
Similar to science, a comprehensive understanding of the possible meanings of works often only becomes clear through a thorough study of the artistic object. It is interpreted in different contexts that change and differ depending on the viewer and reader, the audience and those involved in the event, and the interests of the critics and other professional mediators
Art is a phenomenon in every culture, the subject of social conventions and – if a society develops a legal system – an object of legislation. In democratic countries, the right to freedom of art is either enshrined in the constitution or guaranteed within the framework of freedom of expression. In countries with a different political organization, the practice of art is often regulated and / or used for propaganda purposes. Dictatorships often use art specifically to stabilize the respective regime. Free artistic expression is subjected to censorship and threatened with repression, or actually exposed to it. Because of such repression, artists then do not produce critical works, do not publish them, or emigrate. Some artists internalize the state, social and / or religious requirements and produce – out of conviction or out of economic constraints – affirmative works.
For more information, visit:
www.cobraartduesseldorf.de
https://instagram.com/cobraartduesseldorf?igshid=11462jnzfq4ig
https://instagram.com/monsieur_albert_?igshid=hfgtjuafy0cw
Media ContactCompany Name: Cobra Art GmbHContact Person: Abdellah KorariEmail: Send EmailPhone: +49 211 2005 8880Address:Koenigsallee 56 40212 DusseldorfCity: DusseldorfState: NRWCountry: GermanyWebsite: www.cobraartduesseldorf.de
Press Release Distributed by ABNewswire.com
To view the original version on ABNewswire visit: Masterpieces, Unique Pieces and Limited editions by Cobra Art in Dusseldorf